Current Events

Freedom ! (The book)

20 Août 2015
By Emmanuelle Chérel, Marie-Hélène Jouzeau and Françoise Vergès
Freedom !
This word, which is repeated in several languages in the Memorial to the Abolition of Slavery, reveals the profound and insatiable need of those who fought against slavery.
Freedom !
Revolts and insurrections occur in the name of freedom, and in its name philosophers, economists, novelists, artists, feminists and slaves write to prove that slavery is a crime, the violation of fundamental and universal human rights.
By dedicating this Memorial to anti-slavery texts from all over the world, the designers Krzysztof Wodiczko and Julian Bonder have created a space where words prevent the loss of collective memory of slavery and activate the citizens' remembrance.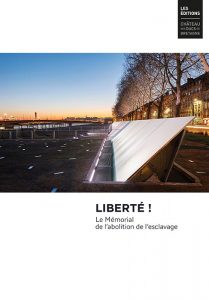 104 pages,
Editions du Château des ducs de Bretagne
Available on the online shop of the Château des Ducs de Bretagne