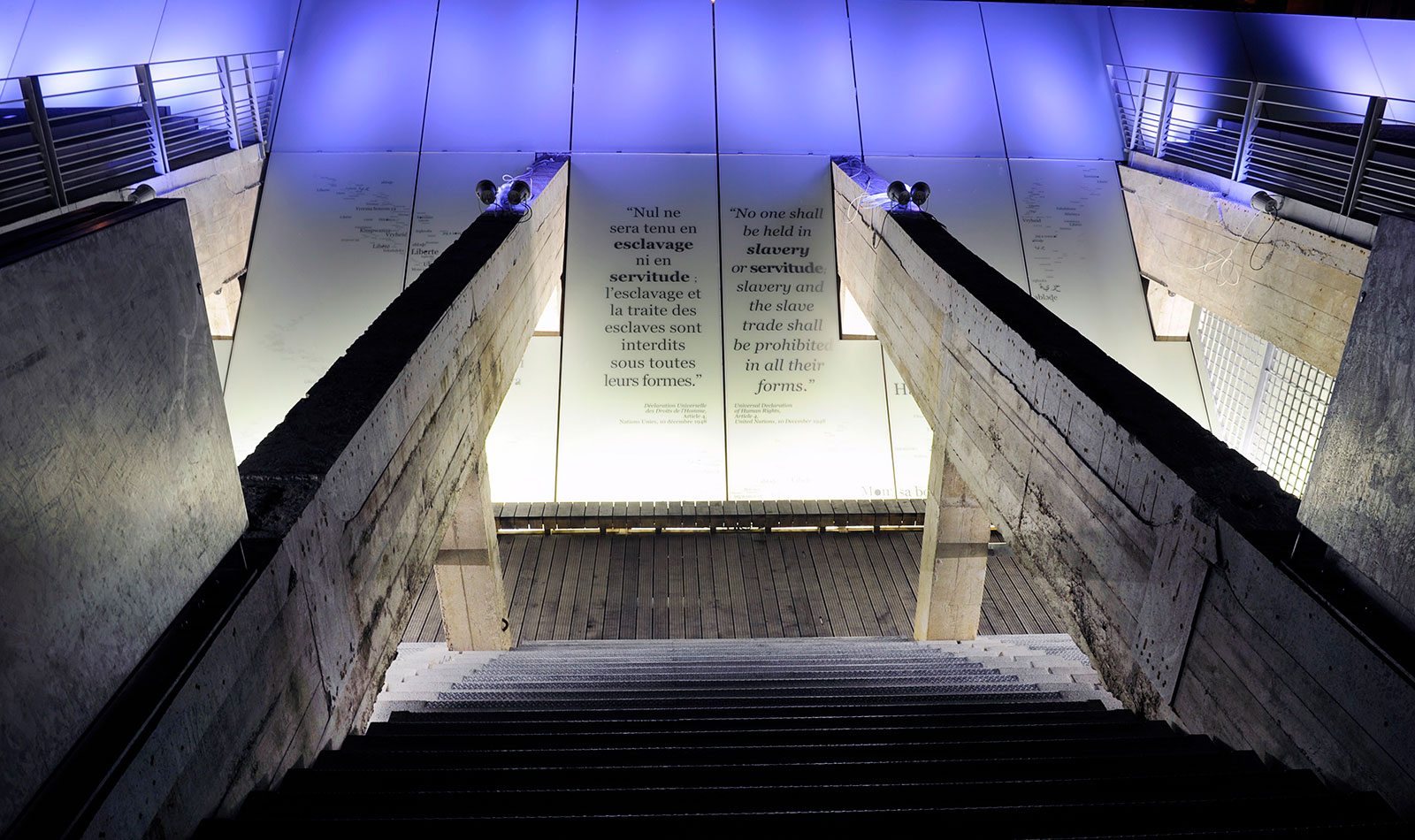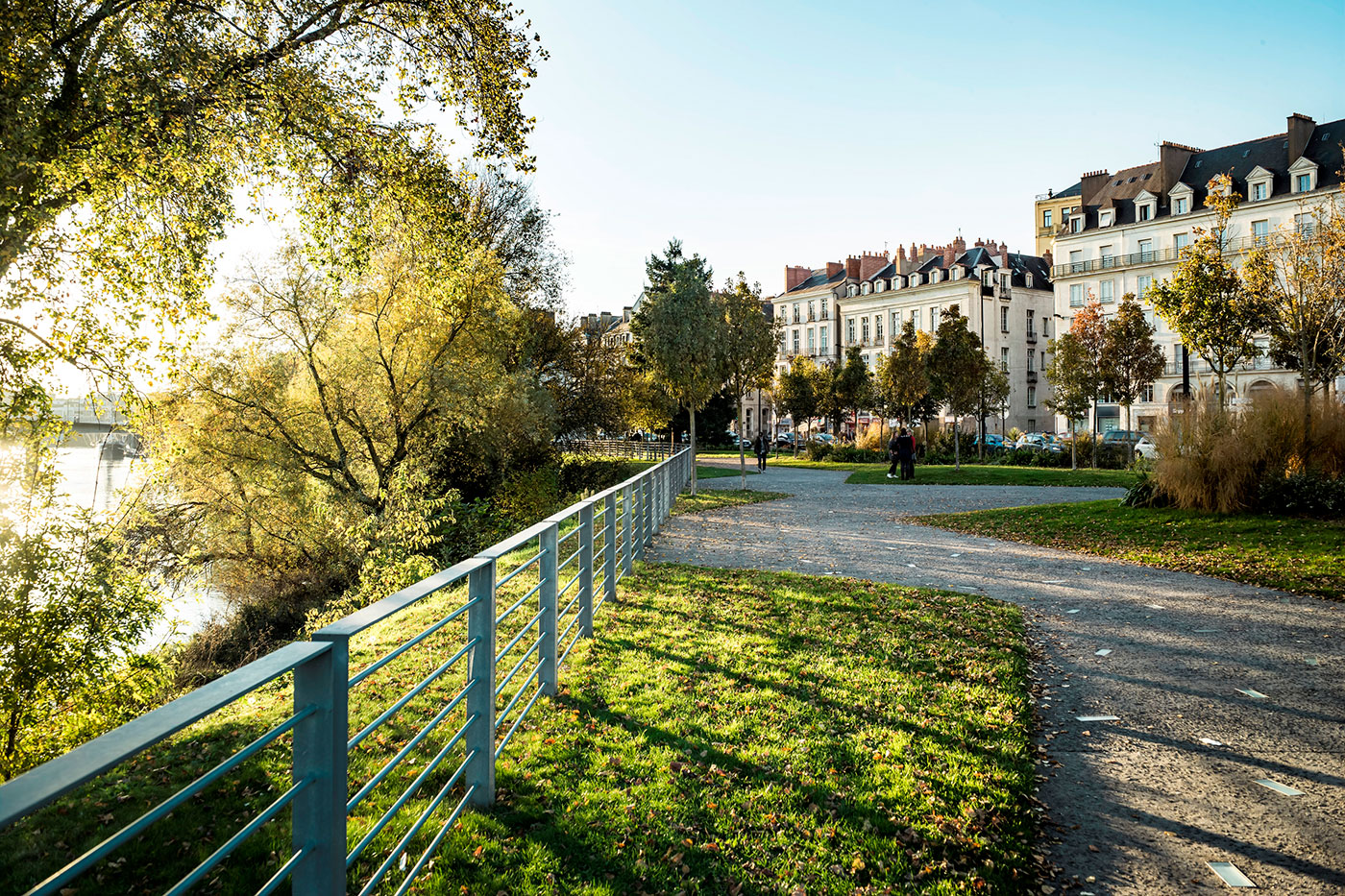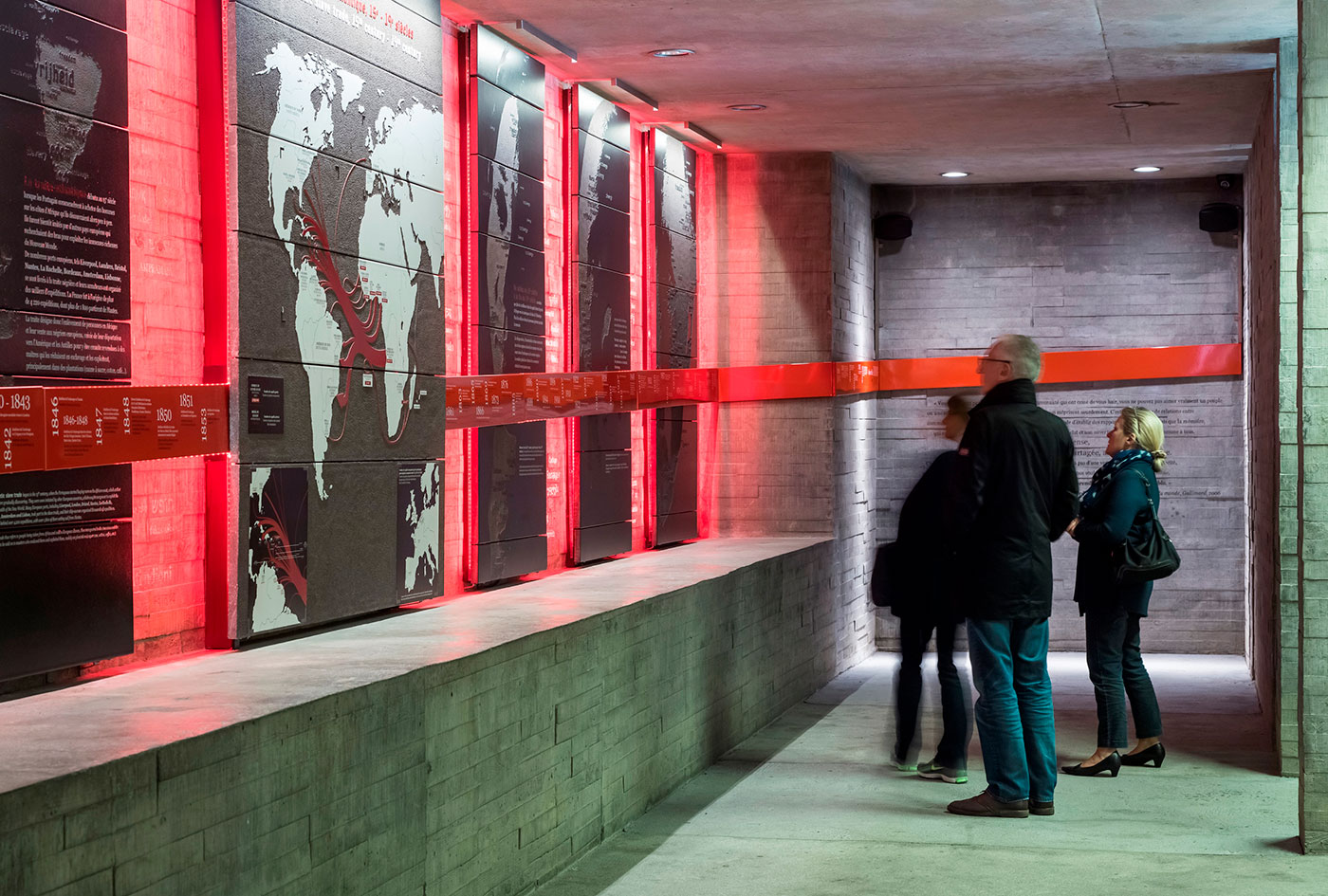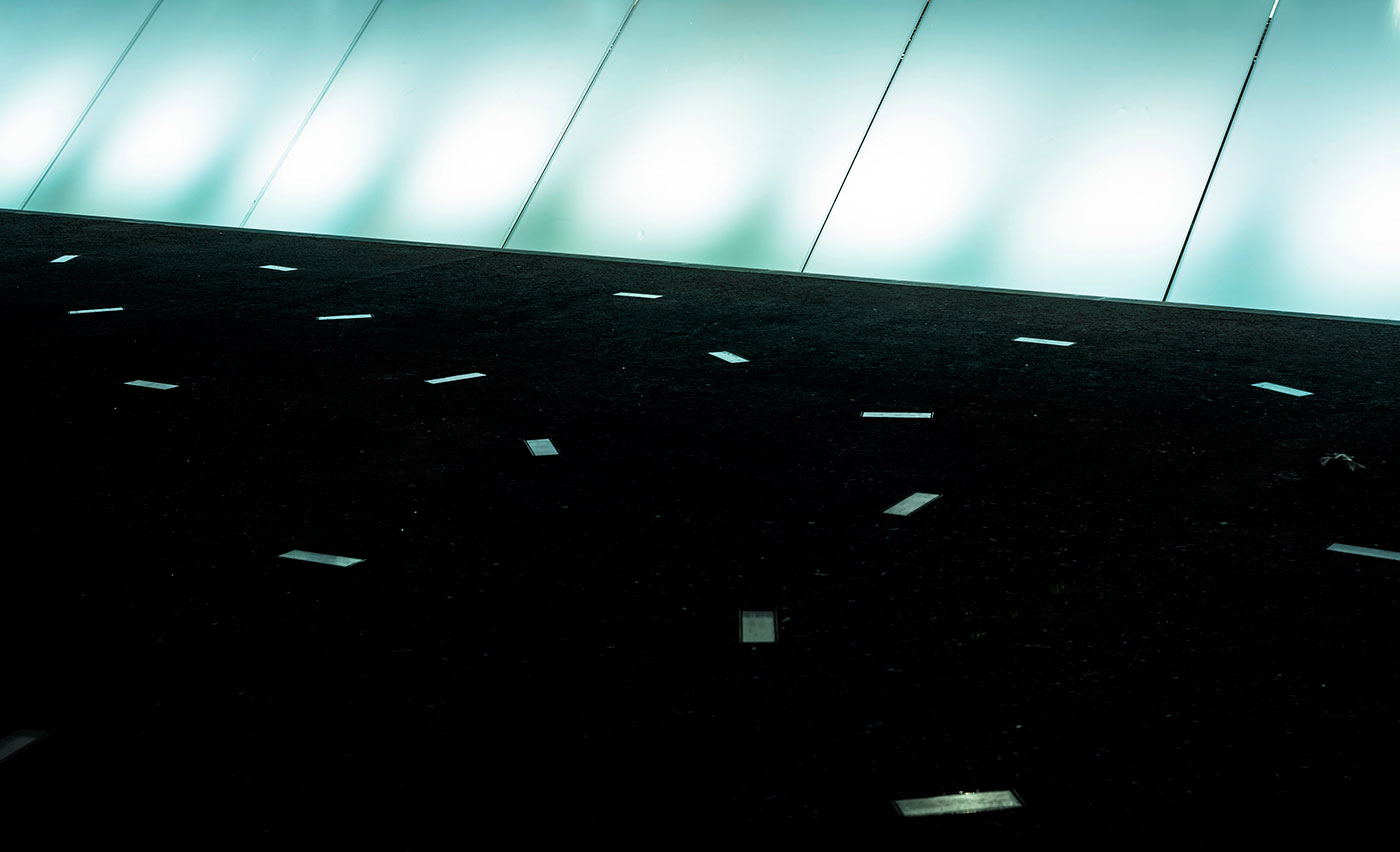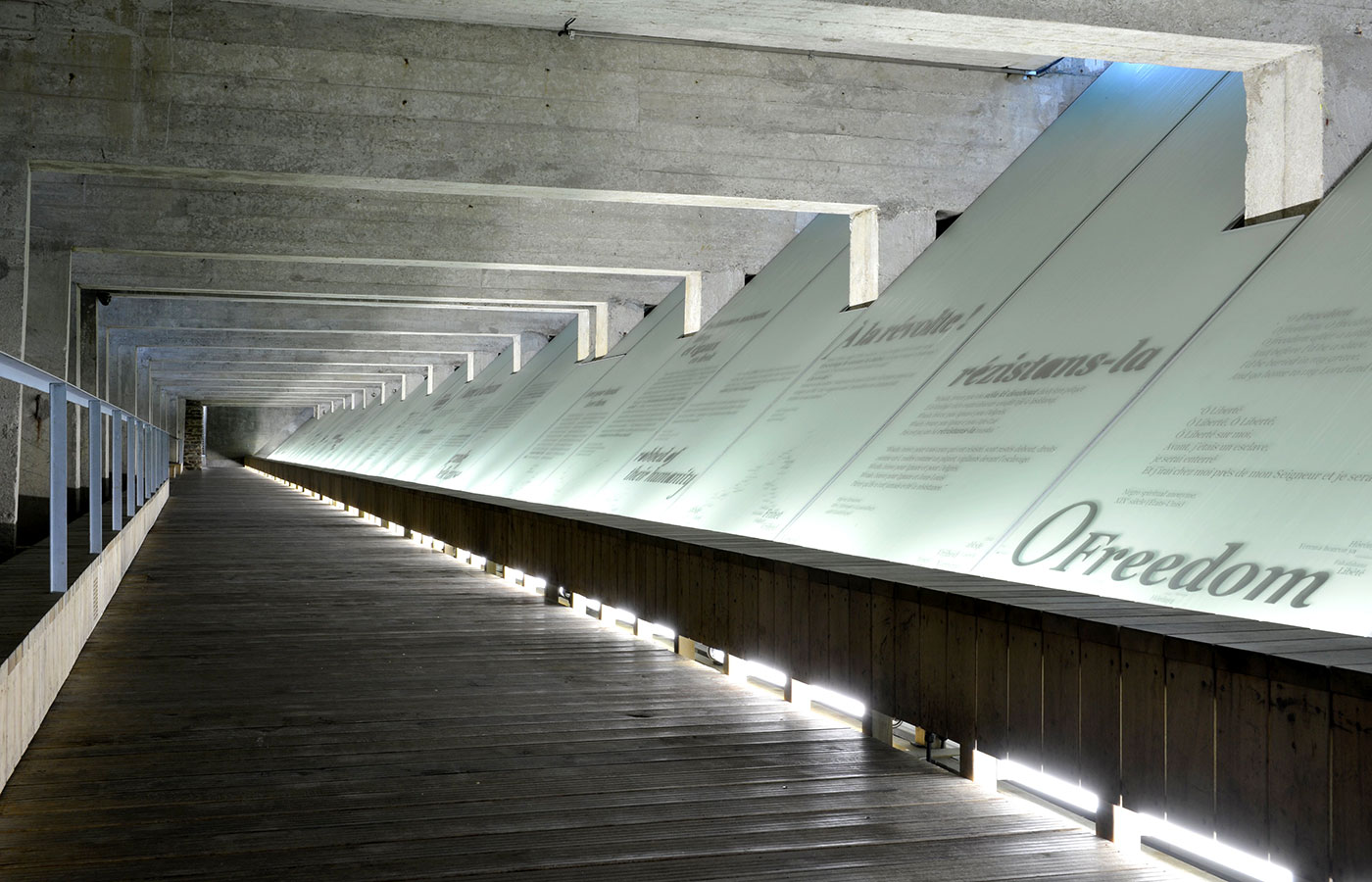 A political project
This monument is one of the most important memorials in the world devoted to the slave trade and its abolition. It is a solemn reminder of Nantes' history as the most active slave-trading port in 18th century France, paying tribute to those who struggled – and still struggle – against slavery in the world.
… and artistic
The artists behind the project – visual artist Krzysztof Wodiczko, and architect Julian Bonder –wanted, "a metaphorical and emotional reminder of the primarily historical, but also very current, struggle for the abolition of slavery." The lights and reflections on the river, the chosen materials, the mix of stones from the old quay, wood, the unfinished concrete… this slow immersion beneath the quays bears a universal message of solidarity and fraternity for future generations, while affirming the value of human rights.
In the underground arm of the itinerary, a space is devoted to placing the transatlantic slave-trade in its context: historical and geographical information, statistics, maps, a timeline underlining historical facts, but also past and present struggles against servitude.
Slavery
today
–
Discover the documentary section